Leisure and Sport
The Hanseatic City of Stralsund offers a wealth of leisure opportunities for local and regional residents and guests.
The wide range of venues, programmes and services along the Strela Sound provides ample opportunities for sporting events and other recreational activities – on both land and in the water.

Beaches, beautiful parks and wonderful recreational areas can be found throughout the city and in the surrounding landscape.
Numerous clubs offer a wide selection of recreational programmes for young and old.
Stralsund Zoo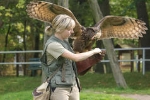 The Stralsund Zoo takes its guests on a relaxing, interesting and educational journey through the fascinating world of animals and plants. Visitors can also experience history while visiting a historical farmhouse, a farm garden and the windmill Mahnkesche Mühle. Website Stralsund Zoo
Stralsund Beach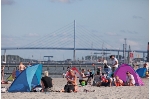 From the historic old town, a mere ten-minute walk along the Sund Promenade brings you to the Stralsund Beach. There, you can find plenty of sunshine, an adventure playground and even free Wi-Fi access!
Devin Beach/Pier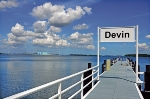 The recreational area in Devin is located at the southern edge of the Hanseatic City of Stralsund. The hilly landscape encompasses a protected area and the beach can be accessed from the pier at which "White Fleet" excursion boats dock in the summer.
Cycling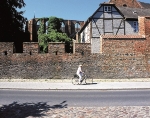 Cycling enthusiasts can enjoy a well-developed network of bike paths in and around Stralsund. Two long-distance cycling routes, the "Baltic Sea Cycle Route" and the "Hamburg-Rügen Route", lead directly past the city centre and invite cyclists to visit the World Heritage Site with its numerous historical buildings. A range of shops are available to meet your cycling needs.
City Profile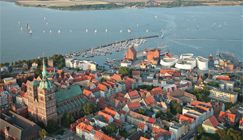 Tradition meets Modernity: Not only is the year 1234 easy to remember, it also marks the beginning of Stralsund's exciting 780-year history.
More information